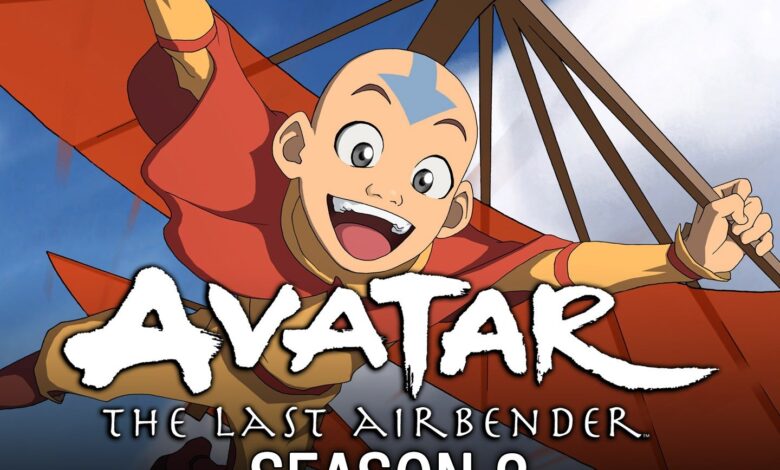 Watch or Download Avatar The Last Airbender in tamil, Avatar The Last Airbender Season 2 tamil dubbed episodes, Avatar The Last Airbender Book 2 Water, Etv Bal Bharat New dub tamil cartoons, 90s kids cartoon, avatar season 2 in telugu,avatar the last airbender season 2 in malayalam, avatar the last airbender season 2 in hindi
Show/File Info :
Name : Avatar The Last Airbender Book 2 Earth [Etv Dub]
Video Quality : 1080p,720p
Audio Quality : Original audio
Audio Language : Tamil, Telugu, Malayalam, Hindi, English
The world is divided into four nations — the Water Tribe, the Earth Kingdom, the Fire Nation and and the Air Nomads — each represented by a natural element for which the nation is named. Benders have the ability to control and manipulate the element from their nation. Only the Avatar is the master of all four elements. The ruthless Fire Nation wants to conquer the world but the only bender who has enough power, the Avatar, has disappeared … until now. His tribe soon discovers that Aang is the long-lost Avatar. Now Katara and Sokka must safeguard Aang on his journey to master all four elements and save the world from the Fire Nation.
Episodes (With Recap Version)  :
1. Avatar State
Tamil+Telugu+Malayalam+Hindi – [1080p] – [720p]

Tamil – [720p]
Telugu – [720p]

 2. The Cave of Two Lovers

Tamil+Telugu+Malayalam+Hindi – [1080p] – [720p]

Tamil – [720p]
Telugu – [720p]
3. Return to Omashu

Tamil+Telugu+Malayalam+Hindi+Eng – [1080p] – [720p]

Tamil – [720p]
Telugu – [720p]

 4. The Swamp

Tamil+Telugu+Malayalam+Hindi+Eng – [1080p] – [720p]

Tamil – [720p]
Telugu – [720p]
5. Avatar Day

Tamil+Telugu+Malayalam+Hindi+Eng – [1080p] – [720p]

Tamil – [720p]
Telugu – [720p]

 6. The Blind Bandit

Tamil+Telugu+Malayalam+Hindi+Eng – [1080p] – [720p]

Tamil – [720p]
Telugu – [720p]
7. Zuko Alone

Tamil+Telugu+Malayalam+Hindi+Eng – [1080p] – [720p]

Tamil – [720p]
Telugu – [720p]
8. The Chase

Tamil+Telugu+Malayalam+Hindi+Eng – [1080p] – [720p]

Tamil – [720p]
Telugu – [720p]
 9. Bitter Work

Tamil+Telugu+Malayalam+Hindi+Eng – [1080p] – [720p]

Tamil – [720p]
Telugu – [720p]
 10. The Library

Tamil+Telugu+Malayalam+Hindi+Eng – [1080p] – [720p]

Tamil – [720p]
Telugu – [720p]
11. The Desert

Tamil+Telugu+Malayalam+Hindi+Eng – [1080p] – [720p]

Tamil – [720p]
Telugu – [720p]
Malayalam – [720p]

12. The Serpent's Pass

Tamil+Telugu+Malayalam+Hindi+Eng – [1080p] – [720p]

Tamil – [720p]
Telugu – [720p]
Malayalam – [720p]

13. The Drill

Tamil+Telugu+Malayalam+Hindi+Eng – [1080p] – [720p]

Tamil – [720p]
Telugu – [720p]
Malayalam – [720p]

14. City of Walls and Secrets

Tamil+Telugu+Malayalam+Hindi+Eng – [1080p] – [720p]

Tamil – [720p]
Telugu – [720p]
Malayalam – [720p]
 15. The Tales of Ba Sing Se

Tamil+Telugu+Malayalam+Hindi+Eng – [1080p] – [720p]

Tamil – [720p]
Telugu – [720p]
Malayalam – [720p]

 16. Appa's Lost Days

Tamil+Telugu+Malayalam+Hindi+Eng – [1080p] – [720p]

Tamil – [720p]
Telugu – [720p]
Malayalam – [720p]
 17. Lake Laogai

Tamil+Telugu+Malayalam+Hindi+Eng – [1080p] – [720p]

Tamil – [720p]
Telugu – [720p]
Malayalam – [720p]

 18. The Earth King

Tamil+Telugu+Malayalam+Hindi+Eng – [1080p] – [720p]

Tamil – [720p]
Telugu – [720p]
Malayalam – [720p]
 19. The Guru

Tamil+Telugu+Malayalam+Hindi+Eng – [1080p] – [720p]

Tamil – [720p]
Telugu – [720p]
Malayalam – [720p]

 20. The CrossRoads of Destiny

Tamil+Telugu+Malayalam+Hindi+Eng – [1080p] – [720p]

Tamil – [720p]
Telugu – [720p]
Malayalam – [720p]