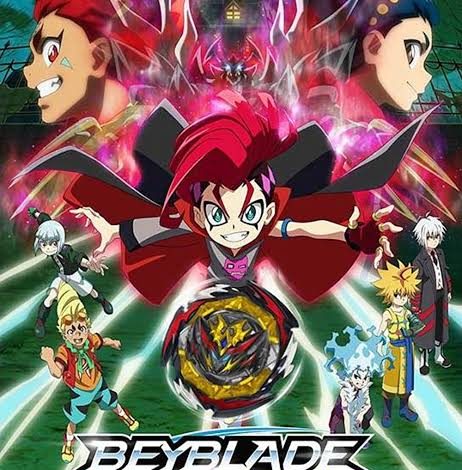 Our Telegram Channel
Info:-
Title: Beyblade Burst Quaddrive
Language: Tel+Tam+Hin+Eng [Multi Audio]
Quality: 480p TV-RIP
Size: 150 – 250MB
Plot: The story centers on Bel Daizora, the leader of the Bey graveyard "Phantom's Gate". Bel, who holds Destruction Belfyre, declares war on Bladers across the world. With Ranzo Kiyama and Bashara Suiro, their journey unfolds as Bel advances to becoming the Dark Prince.
Episodes List:-
1.The Dark Prince! Destruction Belfyre!
2.Graveyard of Beys! Phantom's Gate!
3.Changing Modes! Highs and Lows!
4.Theater of the Abyss! Bel vs Valt!
[MEGA]
5.To the Skies! World Domination!
6.The Solitary Vanish Fafnir!
7.Flipping the Script! Belfyre vs. Fafnir!
8.Dragon's Howl! Roar Balkesh!
9.Lift Off! The Great Aerial Tour!
10.Novas Collide! Bel vs. Rashad!
11. The Dark Prince Strikes! Bel vs Free!
12.Knight of Dragons! Guilty Lúinor!
13.Dark Prince One Day! Minion the Next!
14.MVP! Great Aerial Tour's Landing!
15.The Dark Prince Returns! Devastate Belfyre
16.Ring of Light! Glory Regnar!
17.Reversal! Reversal! Great Counterattack!
18. Disbanded! The Dark Prince Goes Rogue?
19.Regnar's Wrath! Glory Pendulum!
20.Reckless Panic! Bag of Tricks!
21.Rekindled Flames! Prominence Phoenix!
22.Scarlet Flurry! Prominence Shaker!
23.Aurora Bound! Chasing the Phoenix!
24.Disturbing Disturbance! Phantom's Gate!
25.Ultimate Collision! Devastation and Ring of Light!
26.Prince vs Prince! Darkness and Light!
🌟Full Season Completed🎉