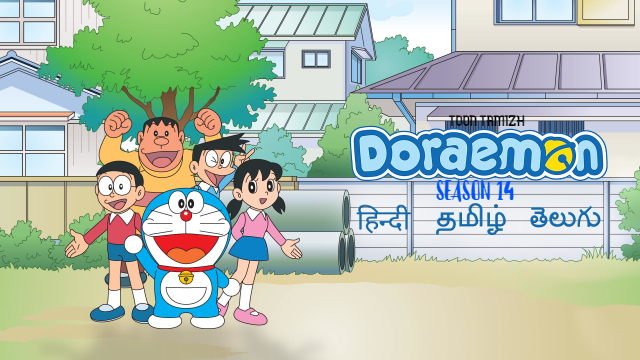 Our Telegram Channel
Info:
Name: Doraemon
Season: 14
Language: Tamil – Telugu – Hindi
Quality: 1080p
Size: 550MB – 650MB (Max Size)
Encoded By: TOON TAMIZH
Synopsis: Doraemon is a cat-like robot from the future who appears in the present to steer Nobita Nobi, an unintelligent, naive and clumsy boy, on the right path in order to secure his future. Nobita's best friend and love interest is Shizuka Minamoto. His frenemies are Takeshi Goda and Suneo Honekawa.
Episodes List:
***SEASON COMPLETED***