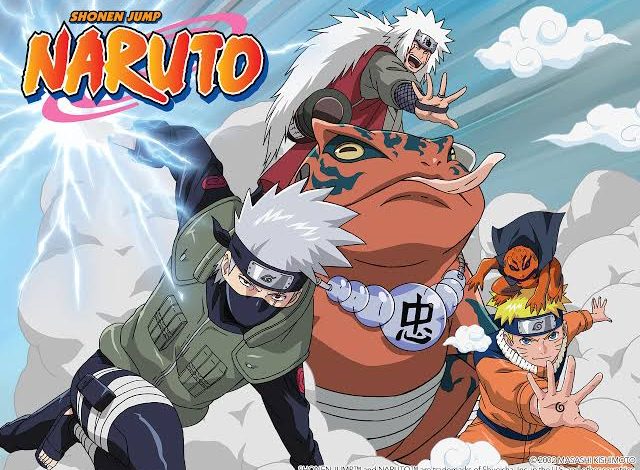 Series :- Naruto
Genre: Animation | Action | Adventure
Network: Sony Yay! India
Org. run: TV Series (2002–07)
Running time: 23min
Language: Malayalam – Bengali – Tamil – Telugu – Hindi [Sony Liv WEB-TV DD2.0]
Total Episodes: 220 in All Seasons
Quality: 480p TATA-PLAY RIP
Synopsis :- Naruto Uzumaki, a mischievous adolescent ninja, struggles as he searches for recognition and dreams of becoming the Hokage, the village's leader and strongest ninja.
Episodes List :-
Episode 1 :- The Third Hokage, Forever…
Episode 2 :- Return of the Morning Mist
Episode 3 :- Eye to Eye: Sharingan vs. Sharingan
Episode 4 :- Jiraiya: Naruto's Potential Disaster
Episode 5 :- Roar, Chidori! Brother vs. Brother
Episode 6 :- Hate Among the Uchihas: The Last of the Clan
Episode 7 :- A New Training Begins: I Will Be Strong!
Episode 8 :- Keep on Training: Pop Goes the Water Balloon
Episode 9 :- Focal Point: The Mark of the Leaf
Episode 10 :- An Impossible Choice: The Pain Within Tsunade's Heart
Episode 11 :- Unforgivable! A Total Lack of Respect
Episode 12 :- Inheritance! The Necklace of Death [ EARLY ACCESS ]
Episode 13 :- A Dubious Offer! Tsunade's Choice [ EARLY ACCESS ]
Episode 14 :- Breakdown! The Deal is Off
Episode 15 :- Attack! Fury of the Rasengan
Episode 16 :- The Fifth Hokage! A Life on the Line [EARLY ACCESS]
Episode 17 :- Deadlock! Sannin Showdown [EARLY ACCESS]
Episode 18 :- Kidnapped! Naruto's Hot Spring Adventure
Episode 19 :- Tsunade's Warning: Ninja No More
Episode 20 :- Gotta See! Gotta Know! Kakashi-Sensei's True Face
Episode 21 :- Mission: Help an Old Friend in the Land of Tea
Episode 18 and 19 Adding after Telecast